HMRC: SEIS1 Form
Unfortunately it is not all over once you have successfully secured HMRC advance assurance and issued the shares. You next need to complete and file form SEIS1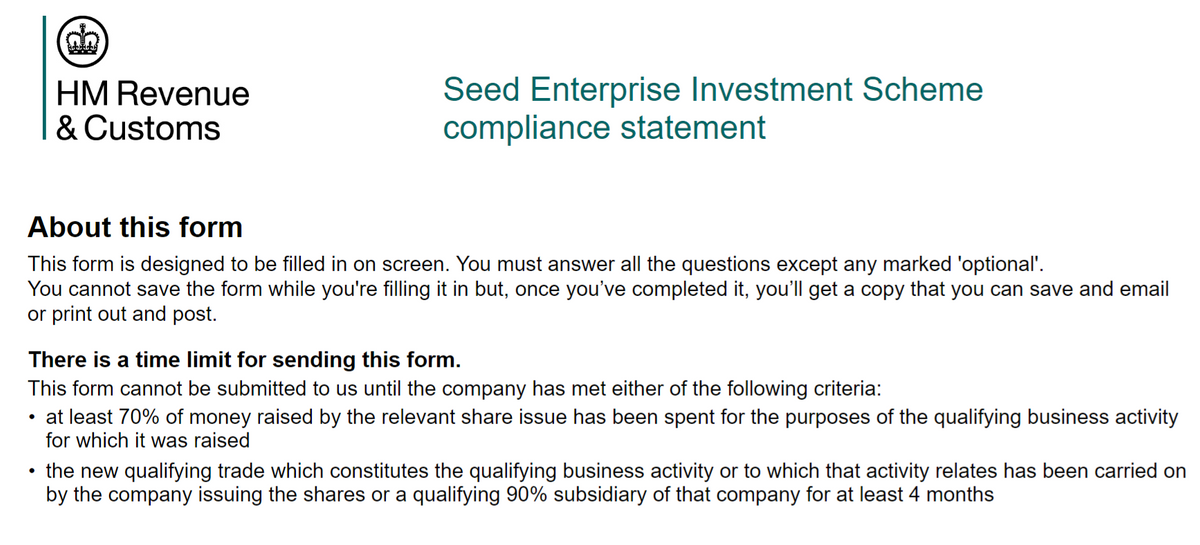 Updated 21 Sept 2022
Form SEIS1 is a compliance statement that must be completed and filed with HMRC by the company that issued the shares.

The SEIS1 form is an online form that you must complete and send to HMRC (the quickest way is to file it via email).
Make sure that you have all the information you need before you start - as it is not possible to save the document part-completed on the HMRC website!
You will need information including: