SEIS / EIS
New SEIS Limits Fully Approved
The wait is over and the new SEIS limits announced to have effect from 6 April 2023 have now received Royal Assent and become law - great news for founders and investors!
The wait is over: the new SEIS limits are now formally enacted in law having received Royal Assent 🍾

Why is this important? The increased SEIS limits were meant to have come into effect since 6 April 2023. But first they needed to pass through the various stages of enactment before they were passed into law (see image).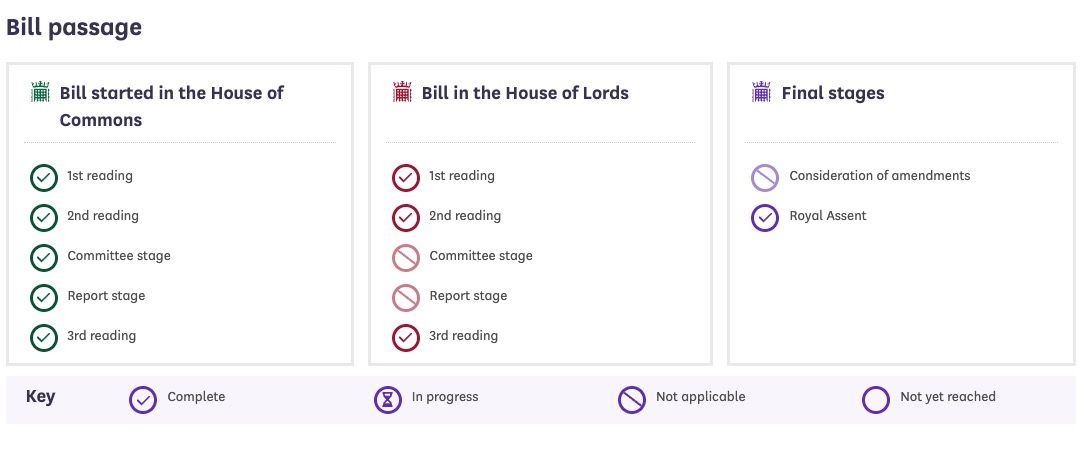 This process takes time.
Leaving us (read: founders / investors / advisors / HMRC) in a state of hiatus...

Since 6 April 2023, HMRC has had to trip over its own words in advance assurance application approvals trying to explain that it wants, where applicable, to provide assurance over the full £250k (the new limit) but accepting that it couldn't explicitly....(until now):

"We considered the proposed changes in the Finance (No.2) Bill 2022-23 to the current SEIS legislation, and subject to it receiving Royal Assent, give this assurance. If there are any changes to the legislation other than those already set out in Finance (No.2) Bill 2022-23 that take effect on or before the date of any share issue, the assurances we've given may no longer apply. For more information about this, go to www.gov.uk and search for 'increasing the limits of SEIS'."

So now it's (fully) game on for the new and improved SEIS rules.
Founders can:
✅ go ahead and issue shares under SEIS using the new £250k limit
✅ founders can apply for tax certificates for investors under the new limits
✅ investors can use up their full £200k annual SEIS allowance
✅ companies that have been trading for more than 2 years (but less than 3 years) plus those that have gross assets of more than £200k (but less than £350k) can now move forward with confidence
✅ HMRC advance assurance applications become more straightforward as neither party has to set out the nuances of the previous hiatus position!
Photo by Andre Hunter / Unsplash