"What's that charge on my tax return for Child Benefit...? It's not small either..."
You may have just filed your Self Assessment personal tax return and still be feeling the unexpected sting from the High Income Child Benefit Charge ('HICBC' for short).
The HICBC is a nasty little tax charge that sneaks up and catches out so many entrepreneurs when they least expect it.
'Nasty' because it is so easy and common for business owners and/or their partners to earn north of £50k if they are to house and feed a family in today's inflationary world.
Even nastier is the fact that it can catch and bite where one spouse earns a shade over £50k and the other doesn't (even if the second partner doesn't earn a penny), yet if a couple earn £50k each (so potentially £100k in total), they will not get caught...
The bad news is that we're too late to plan for the 2020 tax year (as recently filed) but now is a good time to plan for the forthcoming tax year to 5 April 2021.
Let's run through the rules briefly before diving into some tax planning strategies
When does the High Income Child Benefit Charge apply?
The High Income Child Benefit Charge applies if you have adjusted net income of over £50,000 and either:
you or your partner receive Child Benefit
someone else receives Child Benefit for a child living with you and they contribute at least an equal amount towards the child's upkeep
It doesn't matter if the child living with you is not your own child.
If either individual within a couple earns over £50k then you are caught. If both earn more than £50k then you're definitely caught and it is the one with the higher adjusted net income who picks up the charge.
What is adjusted net income for Child Benefit purposes?
This bit is critical: 'adjusted net income' is your total taxable income before any personal allowances and adjusted for items such as Gift aid and Personal pension contributions.
More on this in the tax planning section below.
How is the High Income Child Benefit Charge calculated?
The charge is calculated as 1% for every £100 that your adjusted net income exceeds £50,000 multiplied by the child benefit received.
Child benefit is currently paid at the rate of £21.05 per week for the eldest child and £13.95 per week for each additional child.
There is a useful HMRC calculator here.
Planning to Mitigate the High Income Child Benefit Charge
You may have spotted that Personal Pension contributions are an accepted adjustment to 'net adjusted income', which is the critical measure for the purposes of the HICBC.
This means that our most effective planning tool is personal pension contributions because, as business owners, we have a degree of control over our salary income. This in turn gives us a basis to manage our personal pension contribution levels (as our personal pension contributions are capped by our pensionable earnings).
Example
Imagine that you draw a salary of £8,788 and expect to draw dividends totalling £46,212 up to 5 April 2021; thereby generating a total income of £55,000. Or that your salary is £55,000.
The HICBC is in play here as your income exceeds £50,000. Plus (pretend) you have 3 kids...
You face a potential claw-back of £1,297 as a high income child benefit charge on the total child benefit received of £2,594.35.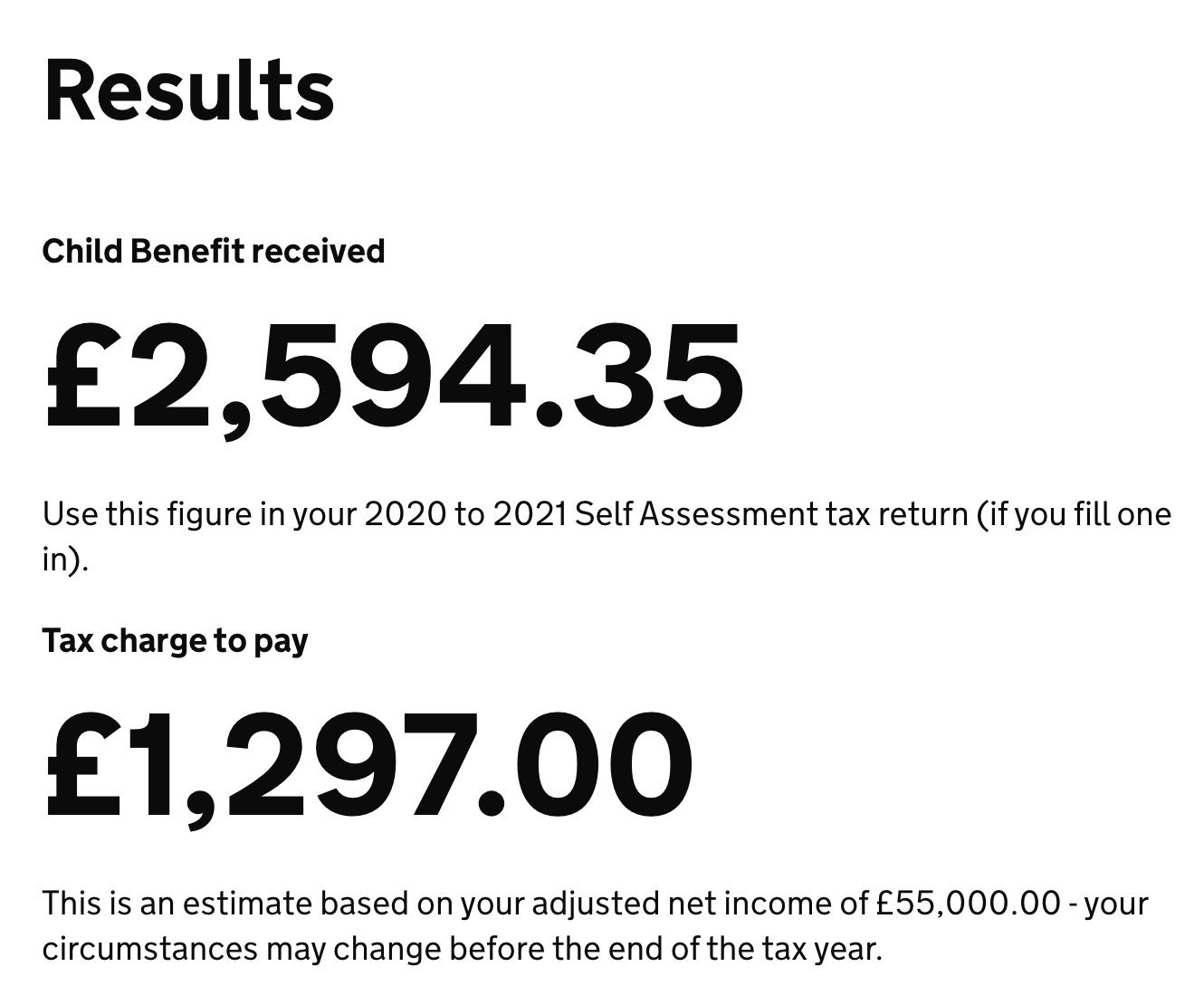 Basically 50% of the child benefit is being clawed back as you are half-way to £60k, at which point it would be clawed back in full.
Using Personal Pension Planning to combat the HICBC
Let's now introduce personal pension contributions as a planning lever to reduce the net adjusted income to £50,000 or less.
A personal pension contribution of £4,000 made before 5 April 2021 (a permitted amount as within pensionable salary income of £8,788) would be grossed up (for basic income tax relief) to £5,000.
The full £5,000 would be deducted from your total income of £55,000 to generate an 'adjusted net income' for the tax year of £50,000.
The result?
£Nil high income child benefit charge - £1,297 saved.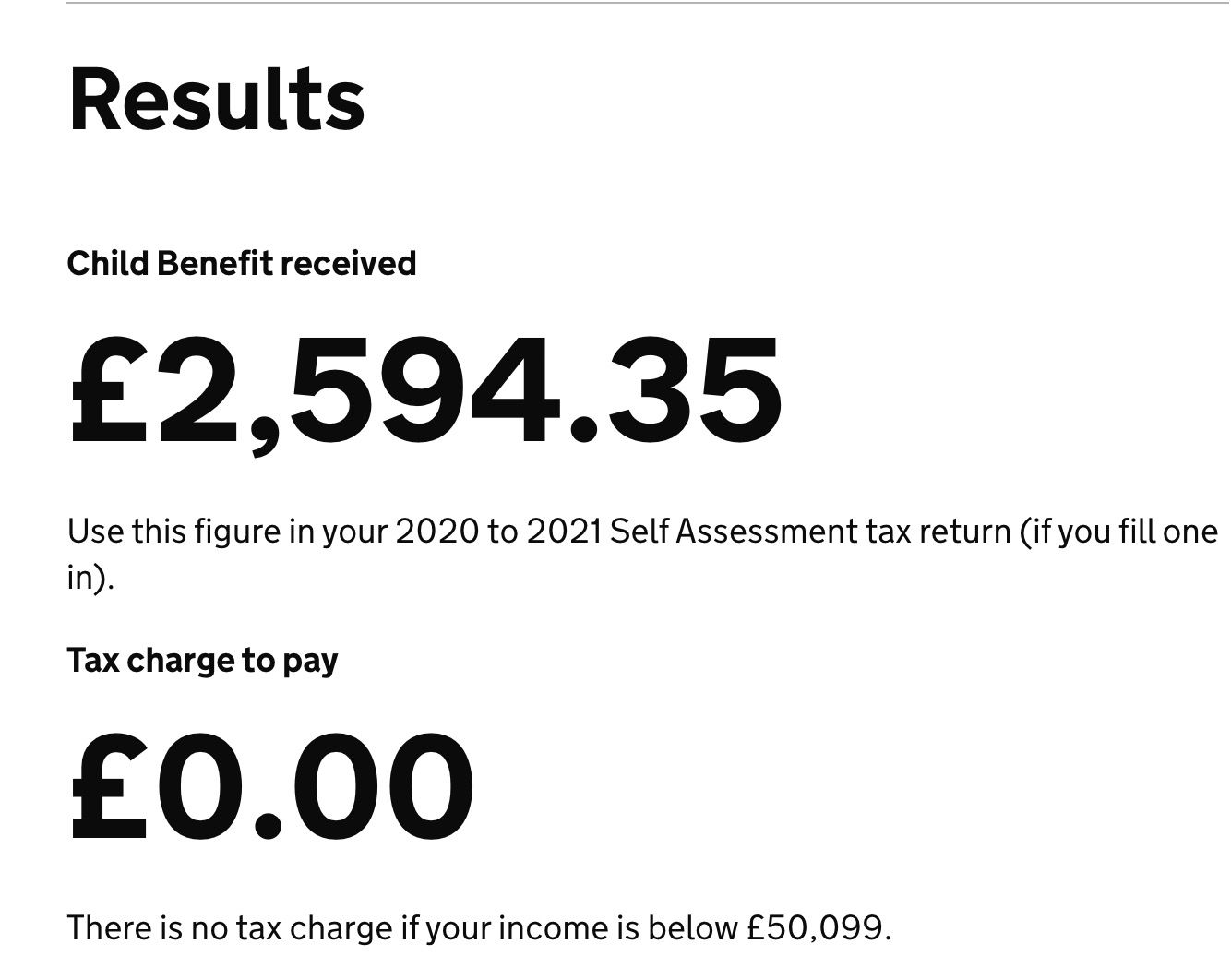 Summary tax savings
So based on these facts, a personal cash payment of £4,000 into a pension:
eliminated a £1,297 child benefit claw-back
deposited a total of £5,000 into your pension (after your pension provider reclaims the basic rate income tax)
extends your basic rate band for the purposes of reducing income subject to higher rate tax saving a further £1,250 in tax when you file your tax return
You will need to carry out your own calculations (watch your pensionable earnings) but don't miss out the opportunity to mitigate this unnecessary tax charge whilst adding to your pension fund and family wealth.
Please subscribe if you would like these tax tips to land directly in your inbox.